Natural flat stones called flagstones are frequently used for paving outdoor areas including patios, walkways, and garden paths. They have been used for centuries as a beautiful and long-lasting alternative for producing surfaces that are both useful and aesthetically pleasing.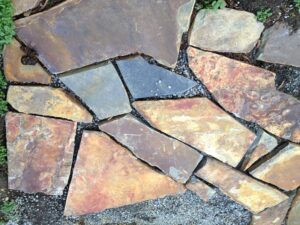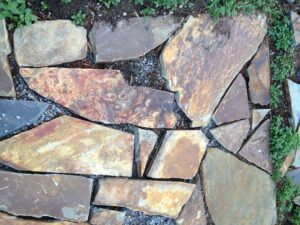 Playing Tetris with flagstone can be fun and challenging. The pieces need to be large enough to stay in place. Sandstone, limestone, and slate are a few examples of the sedimentary rocks that are frequently used to create flagstones.
The natural beauty and distinctive differences in color, texture, and pattern of flagstones are well known. Flagstone paving is visually beautiful and interesting since each stone has unique qualities.
Flagstones are ideal for outdoor use because of their extreme durability and resistance to the environment. Flagstone flooring can survive for many years if it is placed and maintained correctly.
Sand or gravel is frequently used while installing flagstones because it adds stability and promotes water drainage.