The Madrona Briar Patch is part of a hidden passageway that runs on Pine Street from 37th avenue to Evergreen Place in Seattle. This modest footpath embraces a world of natural wonder, beckoning people who follow it to go out on a serene and enlightening adventure.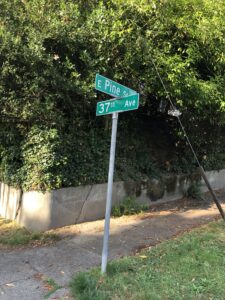 When you find the walkway, Pine Street becomes a narrow path. The Madrona Briar Patch may be difficult to find however it is worth looking for, it has a seductive charm for people looking for relaxation within the city's embrace. It is a location where time seems to pass more slowly, allowing you to appreciate each moment and lose yourself in the uncomplicated beauty of nature. This walkway provides a place for contemplation and introspection in a world which often moves briskly forward.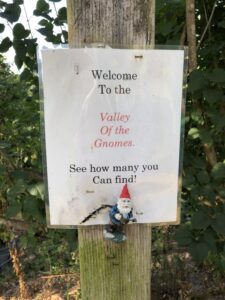 Journey far enough and you will reach a magnificent pedestrian trestle bridge that crosses a valley blanketed in greenery. This is the Valley of the Gnomes. Someone has challenged visitors to find as many gnomes as they can throughout the valley. In and around the cracks and greenery that are visible from the bridge are dozens of little gnome figurines.